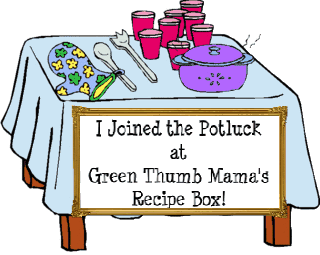 I have to get off here and let Jon have the computer, so I'm making this brief. A recipe I threw together the other day has been featured in the
Potluck at Green Thumb Mama's Recipe Box!
. Green Thumb Mama added a recipe of her own that compliments mine. If you're curious, head on over. Thanks, Green Thumb Mama.
Have a great night!